Log in/sign up

In the home section you can access Atena V1 where you can log in with a previously registered account or create a new one depending on the package you have hired, either as user or administrator.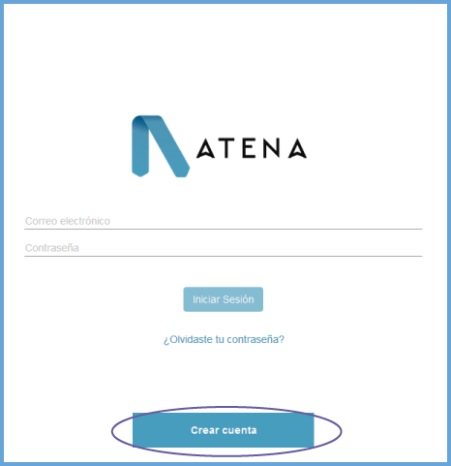 in the picture:

1.- Here you can log in as a user of atena only.
2.- Log in with the email and password you have previously provided.
3.- If you do not have a user, you can create one. Just click on the "Create account" button.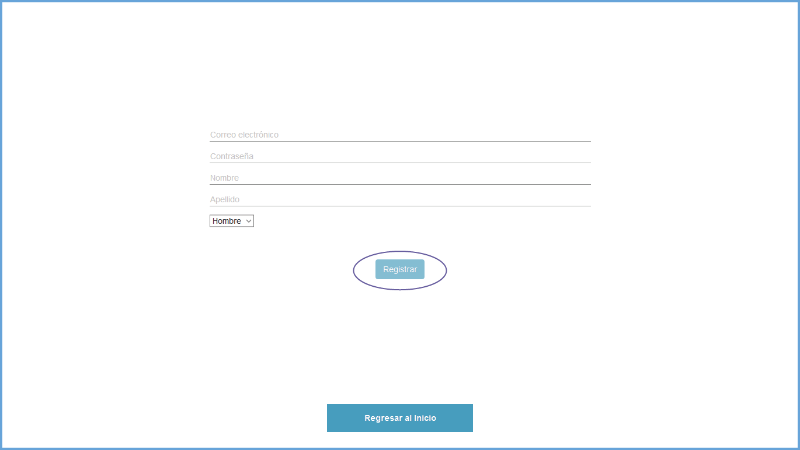 in the picture:

1.- Provide a valid email address (we recommend that you use one constantly to make the process easier).
2.- Use a password that is safe enough but easy to remember so you can access your courses (if you forget it, you can also reset your password or change it).
Atena as user
If you're using the atena user mode, you'll be able to see posts that an admin has made, whether customized for you or for a specific area of work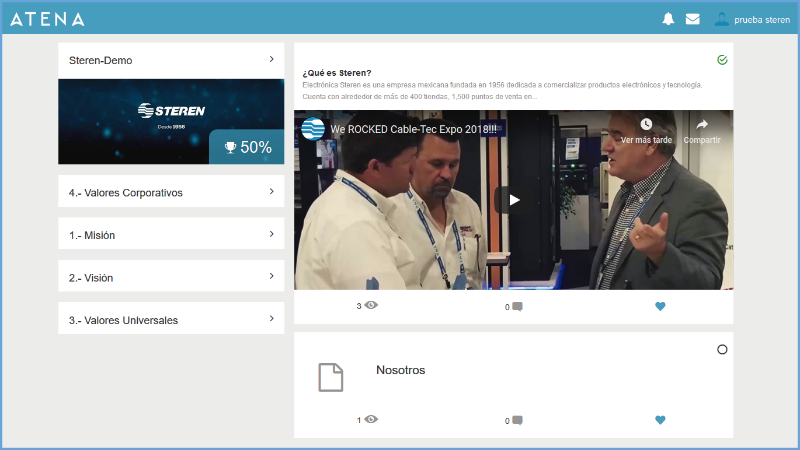 in the picture:

When you open a topic and there's content to visualize or exercise on it, you can complete them and they'll have a green mark to know that you completed them correctly.
atena as an administrator
In the lower part of atena you can see a button with the option to access the administrator panel if you are a creditor of this package.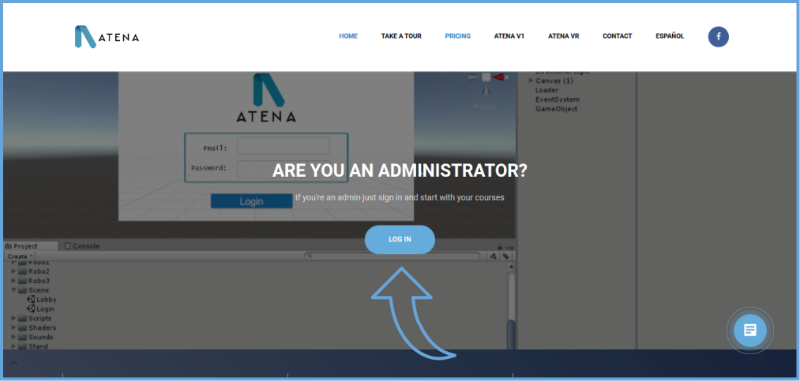 Product details

The administrator option will only give you access if your email is affiliated with this package, otherwise you will not be able to access the benefits of being an administrator.
start

In the administrator part, you will see at the beginning a board where statistics about the atena community will be displayed.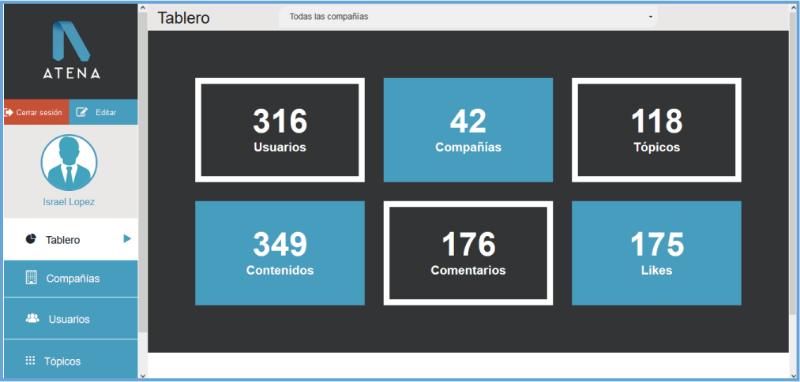 in the picture:

The number of users that has atena, the number of companies that are in atena, the shared content, etc.

Companies

This part shows the companies that have worked with atena before.
users

Here you can observe all users connected with atena and verify their activity, as well as be able to edit their data or delete it.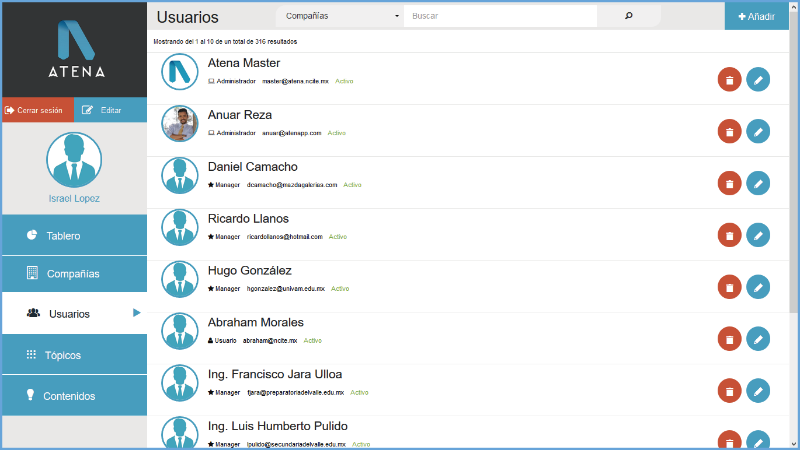 .

Topics

The topics that were created are the most important and relevant topics that were thought for users, as well as the impact of the distribution of their information.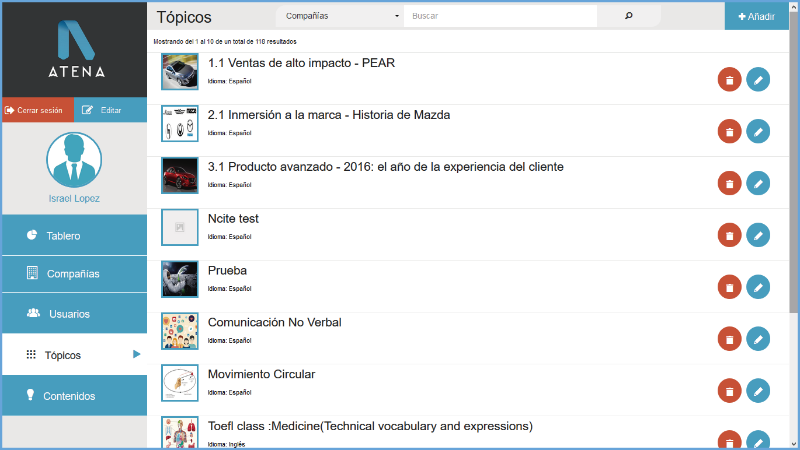 in the picture:
1.- The topics that were published can be edited by the administrator or deleted if they are already useful.
contains

This section serves as feedback for atena, as users can give their opinion and tell the experiences they have had with atena.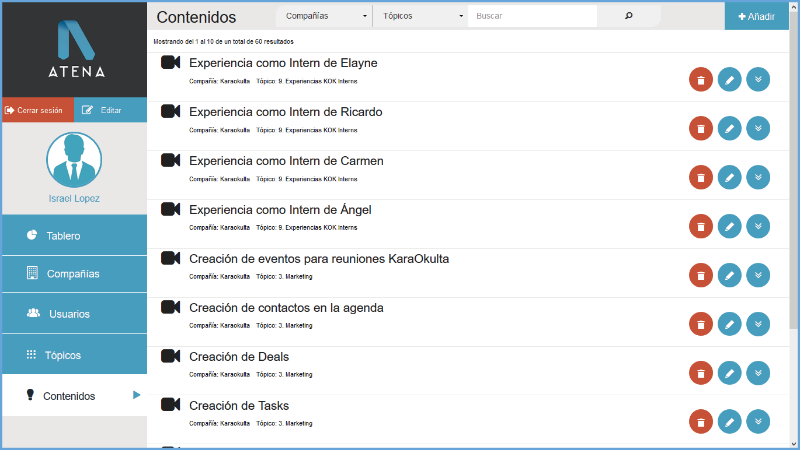 in the picture:
1.- Different videotapes can be observed by people who worked with atena, which the administrator can review, edit their information or even eliminate them.